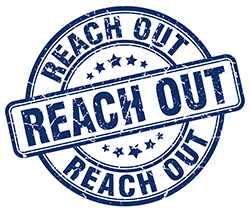 There are only so many tomorrows. "We are not living in eternity," wrote Marie Beynon Ray. "We have only this moment, sparkling like a star in our hand, and melting like a snowflake."
If you have family or friends to forgive, forgive them now.
If you have childhood friends whom you haven't called for many years, call them now.
If your mother, father, sister or brother is/are still alive, start a fresh relationship with them now.
If someone you love already died before you could tell them what you wanted to tell them, it's not too late. Go ahead and tell them now.
If there are children (or nieces and nephews) in your life, give them the positive experiences that you may have missed as a child—and do it now.
If you have a dream that is calling you to the heights, don't wait any longer. Follow it now.
If you have special talents, gifts, abilities or energies to give to the world, give them now.
If you can help make someone else's dream come true, help it come true now.
If there's a cause in your community worth standing for—or a battle worth fighting for—stand and fight for it now.
We are living in troubled times. The presidential election is over, and our country is sorely divided. If there's something positive you and I can do, large or small, to help heal the divide, let's do it now.